Opportunities in Offshore Wind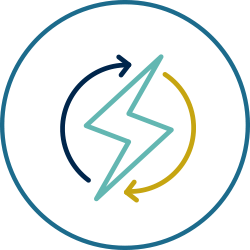 5 GW


OFFSHORE WIND POWER
8.3 GW


PROJECT PIPELINE TO 2030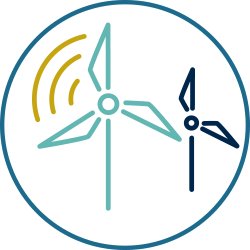 1073


OPERATIONAL TURBINES
£1.3 BN PA


UK O&M BY 2030
The East of England has rapidly become a global leader for offshore wind. Shallow water, deep-water ports and ideal weather conditions of the Southern North Sea (SNS) offer developers and their supply chains, the perfect environment for multi-billions of pounds worth of investment. We already generate nearly 50% of the UK's 10.4GW of offshore wind and have a project pipeline for an additional 8.3GW of capacity by 2030.
Some of the world's biggest wind farms are being built off the Norfolk and Suffolk coastline including East Anglia Hub, Norfolk Vanguard and Norfolk Boreas, in addition of 4 extension projects; Sheringham Shoal, Dudgeon, North Falls and Five Estuaries. While other UK Round 3 developments, Dogger Bank and Hornsea, as well as Dutch offshore wind developments are easily accessible from our deep-water harbours.
A robust, flexible and ambitious supply chain is growing, while skills provision by employers and colleges has created an adaptable mobile workforce that can move from project to project. Businesses who locate in the East of England are perfectly placed to support the development of offshore wind in the SNS. If you are looking to build your business by supplying goods and services to the global offshore wind energy sector, then the East of England, is an ideal location.
Our region already leads the UK for offshore wind O&M facilities, with more to follow to support the proposed developments in the SNS.
Lowestoft – ScottishPower Renewables O&M base for East Anglia ONE
Lowestoft – SSE/RWE O&M base for Greater Gabbard
Great Yarmouth – Equinor O&M base for Dudgeon and Sheringham Shoal. Operations centre for Hywind, Scotland
Great Yarmouth – RWE O&M base for Scroby Sands
Harwich, in Essex – RWE O&M base for Galloper
The region has recently launched a new Offshore Wind Cluster to drive the implementation of the UK's Offshore Wind Sector Deal in the East of England.