GENERATE   is looking forward to busy year in 2023 with a full events season planned, promoting the regions assets and opportunities to the energy sector here in the UK and internationally.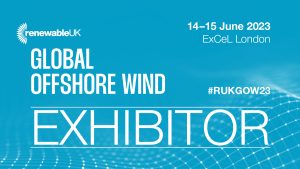 Global Offshore Wind 2023 (GOW23), June 14-15
Venue: Excel, London
We are delighted to be attending GOW23 in London and for the 2nd year running we're delighted to be bringing co-exhibitors with us.  This year we'll be joined by Peel Ports, Stowen Group and ONRG.  If you'd like to catch  up on the clean energy projects in the East of England drop us an email us to set up a meeting if you're attending.