Work is underway to redevelop industrial land close to the port to create a new offshore energy Operations & Maintenance Campus, specifically designed for companies engaged in wind farm development and operations.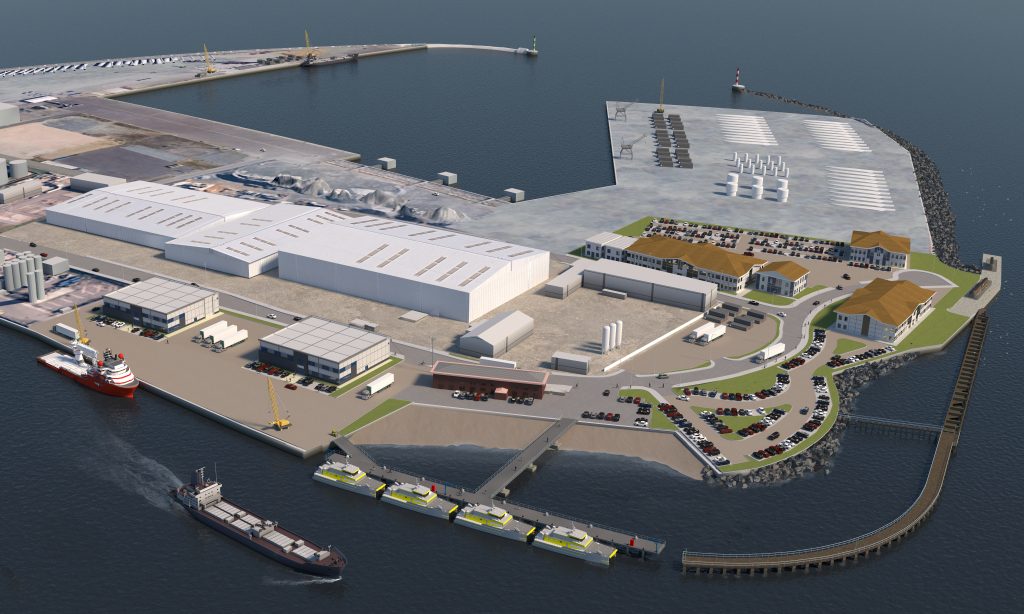 Work on the Operations and Maintenance Campus – at the southern tip of the South Denes peninsula - is fully funded and already underway with demolition complete and new maritime facilities for service operation vessels and crew transfer vehicles (and associated quay space, parking, servicing, storage areas and access roads) being completed by the end of 2024. The Campus is also future proofed by being equipped for electric vessels. For a full flythrough of the project see video here
FLEXIBILITY IN DESIGN
During the initial development phase, we're talking to energy businesses interested in locating their facilities within this flagship project; an opportunity to influence how the area is developed with both bespoke design and build packages and standardised accommodation units available giving businesses looking to locate in the East of England, a range of attractive options to consider.
KEY FACTS:
Up to 32,040 m2 of prime industrial/commercial space
23,960 m2 of industrial / commercial floorspace and
8,080m2 of exterior / laydown / storage
Providing significant land for office, storage and technical buildings
Phase 1 is due to be completed end 2024 and includes the refurbishment of the quayside, installation of the pontoons and all the road infrastructure
Phase 2 due to start 2025 will focus on development of buildings and warehouse facilities for occupiers.
To find out more, request additional information or register interest simply email info@generate-energy.co.uk or complete the contact us form. You can also download a brochure here.